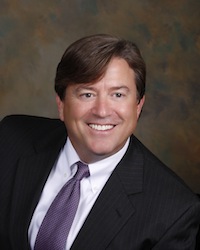 Geno E. Borchardt
Education
J.D., Baylor University School of Law, 1989
Graduated cum laude
B.S., Political Science / Journalism, Texas Wesleyan College, 1986
Graduated summa cum laude
Jurisdictions Admitted to Practice Texas, 1989
Mississippi, 2003
Tennessee, 2005
United States Court of Appeals, Fifth Circuit, 2001

Professional & Bar Association Memberships
Texas Bar Association
Member Since: 1989
Mississippi Bar Association
Member Since: 2003
Tennessee Bar Association
Member Since: 2005
American Trial Lawyers' Association
Texas Trial Lawyers' Association
Tarrant County Trial Lawyers' Association
Reported Cases
Scanlan et al. v. Texas A&M University et al.
Citation: 343 F 3d 533 Year: 2003
Geno Borchardt and Borchardt Law Firm represented one of the families who lost a child in the Texas A&M Bonfire collapse.

Myers v. Doe
Citation: 52 S.W. 3d 391 Year: 2001
Geno Borchardt represented a victim of sexual assault against school officials. This reported case is a significant decision for victims of sexual assault in the public school setting.

Parrin v. Dean
Citation: 7 S.W. 3d 264 Year: 1999
Geno Borchardt successfully argued this case in which the appellate court recognized that a viable, but still born, baby has a cause and action for negligence.


Harckabug v. Irving Hospital Foundation et al.
Citation: 802 S.W. 2d 758 Year: 1990
Successful appeal in a medical negligence case.
Articles & Presentations
Author, HMO Liability, 13th Annual Advanced Personal Injury Course, 1997. Article discusses liability of HMOs and was presented to lawyers all across Texas.
Presentation, "10 Keys to Nursing Home Litigation", Presentation to Tarrant County Bar, 1998.